Independent Cisco Network Maintenance & Cisco Enterprise Network Hardware Support
Which assets are eligible for XSi's Cisco networking hardware maintenance and independent IT network support? XSi provides an easy-to-deploy Cisco Networking Hardware Asset Management Assessment to readily identify networking assets which receive free Cisco OS updates or are past (or approaching) key milestone dates (EoSW, EoL or EoS). Assessment results help XSi network support product managers lead a consultative dialogue with your team so per asset eligibility decisions are fully understood and agreed upon.
Our detailed Cisco networking quoting tool is available to anyone prepping for their Cisco SMARTnet renewal. Rather than waiting weeks for your VAR to return pricing needed for budget planning, a quote from XSi always includes a preview of current Cisco SMARTnet pricing, which is 98% accurate. This Cisco networking pricing preview isn't provided by most other independent maintenance providers. Hardware maintenance agreements can be directly purchased by commercial entities or Federal entities via Carahsoft, our federal distributor.
XSi's Cisco Enterprise Networking Maintenance Features
24x7x365 Call Center (US-based), access to XSi AdvancedTACSM OEM-certified technicians and case management portal powered by ServiceNow.
100% Sparing methodology ensures XSi always has the right part in the right place to meet your SLA requirements.
Support offerings enable XSi to support a higher percentage of your Cisco networking asset base than our competitors
No-Wait-ServiceSM – support coverage guarantee for Cisco networking assets awaiting a formal addition to the contract
Proactive integration of upgrades as older models fail
IT Asset Management Best-Practice Leadership

Custom-designed sparing models to match chosen SLAs

CMDB – Asset tracking with key milestone dates for entire installed base, and customized reporting

Chain-of-custody data for all supported and spared assets

XSi can provide Professional Services:

Project-based SmartHands or IMAC (Installs, Moves, Adds, Changes), as requested, for any of these assets. No Project is too large or too small.
R2v3 certified and secure IT Asset Disposition (ITAD) services, available in North America, EMEA, LATAM and APAC regions.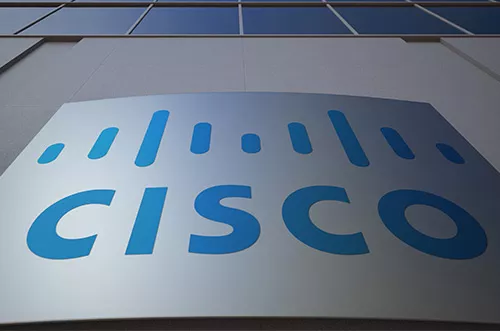 XSi Benefits
Average 60-80% savings for all eligible Cisco enterprise networking hardware assets, no sacrifice to: current SLAs, access to Technical Assistance or access to software updates.
Sensitive to entitlement risk? Check out XSi's Cisco Lifecycle & Asset Assurance program
Independent Cisco networking maintenance from a

30-year provider

known for hardware maintenance and service quality thought leadership
XSi is R2v3 Certified and also ISO9001:2015, ISO14001:2015, ISO45001:2018 Certified and meets SAE AS5553 Standards.
Trusted support provider to 42

federal agencies

, including DOD
Custom SLAs and SLA guidance to balance criticality with cost savings
Proven supply chain experience leveraging our global network of Forward Stock Locations
CMDB* with milestone date alerts so assets can be efficiently moved to less expensive independent support
Ongoing consultation – a real, two-way partnership
* XSi's Configuration Management Database (CMDB)
XSi's proprietary CMDB allows clients to load all hardware assets (or just those under support), along with key data from any site audits, as well as critical hardware milestone dates (e.g. End-of-Life, End-of-Software-Maintenance, End-of-Support) so that clients have access to proactive business intelligence, helpful to ITAM best practices, as well as maximizing the value of hardware lifecycles and reducing TCO. Unlimited access to XSi's CMDB is provided to all clients with an active MSA. CMDB details are closely tied to XSi's Incident Management & Asset History Portal, complete with easy-to-use, pre-built reporting. However, custom reporting to meet clients' specific needs are often requested and promptly made available.
XSi Cisco Networking Maintenance & SLAs
Requests for customized SLAs are always welcomed. We have a team of Cisco-certified engineers (including CCIE, CCNP, CCNA and CCDP) providing 24x7x365 onsite and backline support coverage via the XSi Technical Assistance Center (TAC).
XSi Severity Matrix
XSi's TAC allocates resources to each incident based on the client-defined severity.

About XSi
Founded in 1990 and recognized by Gartner, XSi helps companies with their IT Lifecycle Services and Support. Services begin with the installation of new technology as well as de-installation, moving, consolidating, onsite disk wiping & destruction, IT Asset Disposition (ITAD) of legacy equipment, including resale or recycling. In addition, XSi provides lower-cost, Third Party Hardware IT Maintenance for installed models and extends the life of legacy, enterprise-brand servers, storage, network hardware and other devices, including UPS systems and supercomputers. XSi sells to federal agencies, System Integrators, Global 2000 Enterprises, OEMs, distributors, channel clients and partners. XSi is R2v3 Certified and also ISO9001:2015, ISO14001:2015, ISO45001:2018 Certified. XSi encourages interested parties to follow its business profile at LinkedIn for weekly blog postings from its Subject Matter Expert team. XSi provides lower-cost, independent Cisco networking maintenance support for (need NOT be post-warranty) Cisco enterprise networking hardware (e.g. Cisco Catalyst switches), as well as multi-vendor maintenance support for other enterprise network OEMs.